Post by 20mia08 on Mar 12, 2019 20:32:40 GMT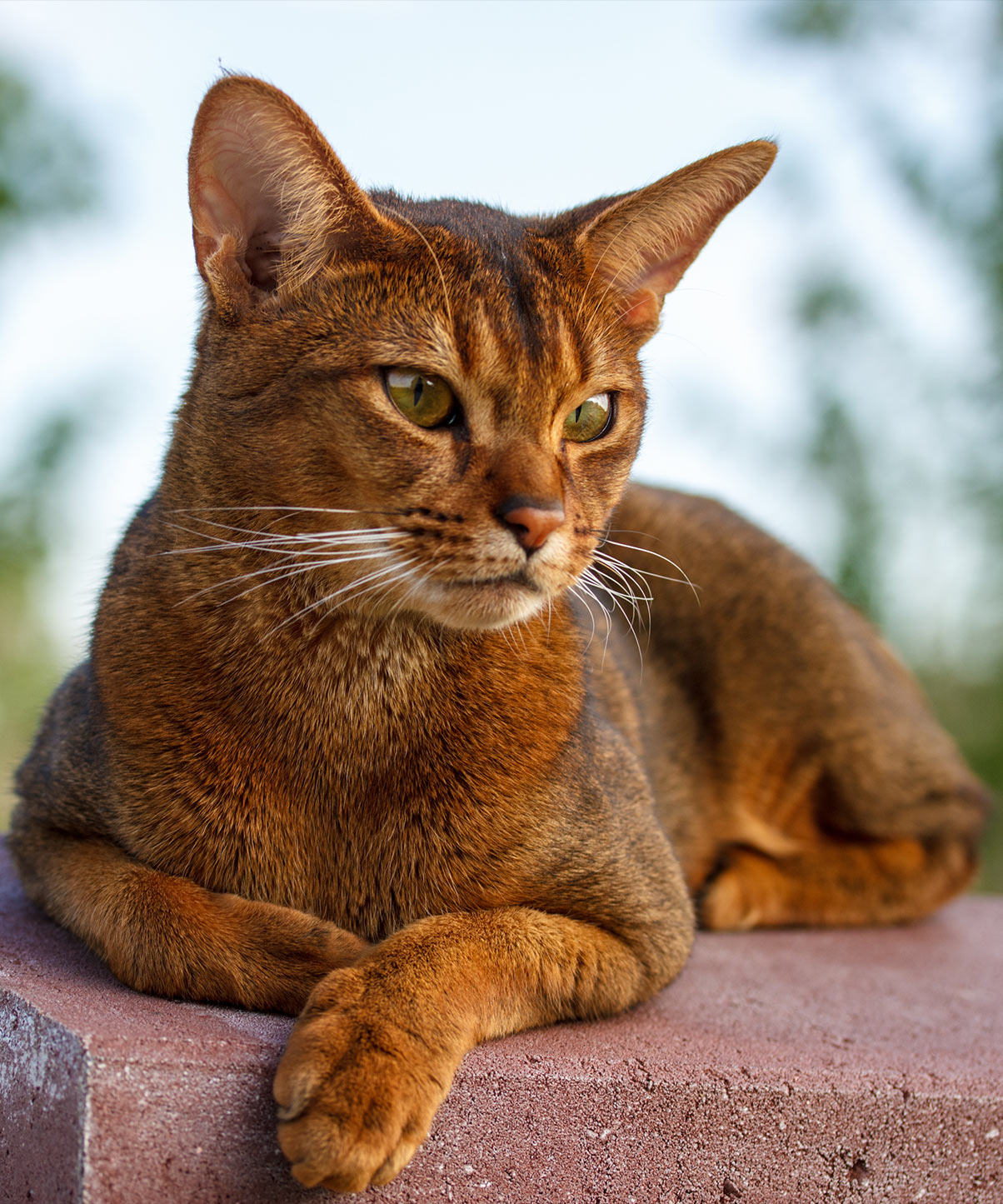 Vixenleap | 49 moons | ThunderClan | Fire | Female
General Info
Previous Clan(s):
None (Distant Shadowclan ancestry)
*Element:
Fire
Sexuality:
Heterosexual
Physical Appearance
*Brief Description:
Slender ruddy ticked tabby she-cat.
In-depth Description:
Distant kittypet ancestry refined by years of hard-working warriors, Vixenleap is quite the sight to see. She stands out among her clanmates with a hardened build and a russet pelt, with her fur just as rough as her personality. Banded hairs give her an interesting ticked tabby pattern, something she clearly inherited from distant kittypets. Her coat is extremely short in length, but grows relatively dense in the colder moons to keep her warm. Her legs are long and strong, making her stand taller than your typical molly. Her shoulders and overall build is lean and light, meant for climbing trees and stalking up on unsuspecting prey.
Personality
*Trait lists:
Traits must be distributed evenly and must not clash (A confident cat would not be cowardly!)
*+
Charming, clever, dutiful, thoughtful
*-
Aggressive, rash, abrasive, loud, candid
*:
Stubborn
Personality description:
Vixenleap is a unique...commodity. She frowns upon the gracefulness and delicate attitudes of most she-cats, and instead comes off as an
abrasive
and
loud
fireball. She can come on very strong and can be a little overwhelming to those who haven't adjusted to her in-your-face nature. What makes her even more frightening is that
rash
nature of hers, making the red she-cat extremely unpredictable. However, once one works their way into this
stubborn
she-cat's heart, they may find that she's actually quite the
thoughtful
character. Her work is meaningful and her friends are something she's very passionate about. However, Vixenleap is a very
charming
and
flirty
individual, and she flaunts this with great enjoyment. It isn't recommended that one falls for it, the she-cat is very
clever
and will do anything in her power to make sure she gets her way. Regardless, the she-cat is very
dutiful
and gives her clan her full attention, even if her
stubbornness
can really get old after a while.
Likes:
-Toms
-Attention
-Charming and sarcastic conversations
-The adrenaline rush of a good chase or fight
-Success, for herself and everyone else.
Dislikes:
-Stagnancy
-Other females (she seems to have aggression issues towards the same gender)
-Boredom
-Just about every other clan
Combat
Unlocked Skills:
(Max of 1 as a kit, 2 for apprentices. Warriors start with 3. Leaders and Deputies must have a Mastery Skill)
Sparks
Flaming Claws
Flamethrower




History


*History: Nothing of much interest has happened in Vixenleap's life thus far. Most of her family had originated in Shadowclan before her grandparents moved to Thunderclan, hence the fire element.





Other relationships:




Open to all relationships! Definitely interested in a tom...or five. She'll settle after a while with one guy.


Characters aren't up for adoption.