Post by 20mia08 on Mar 13, 2019 3:09:21 GMT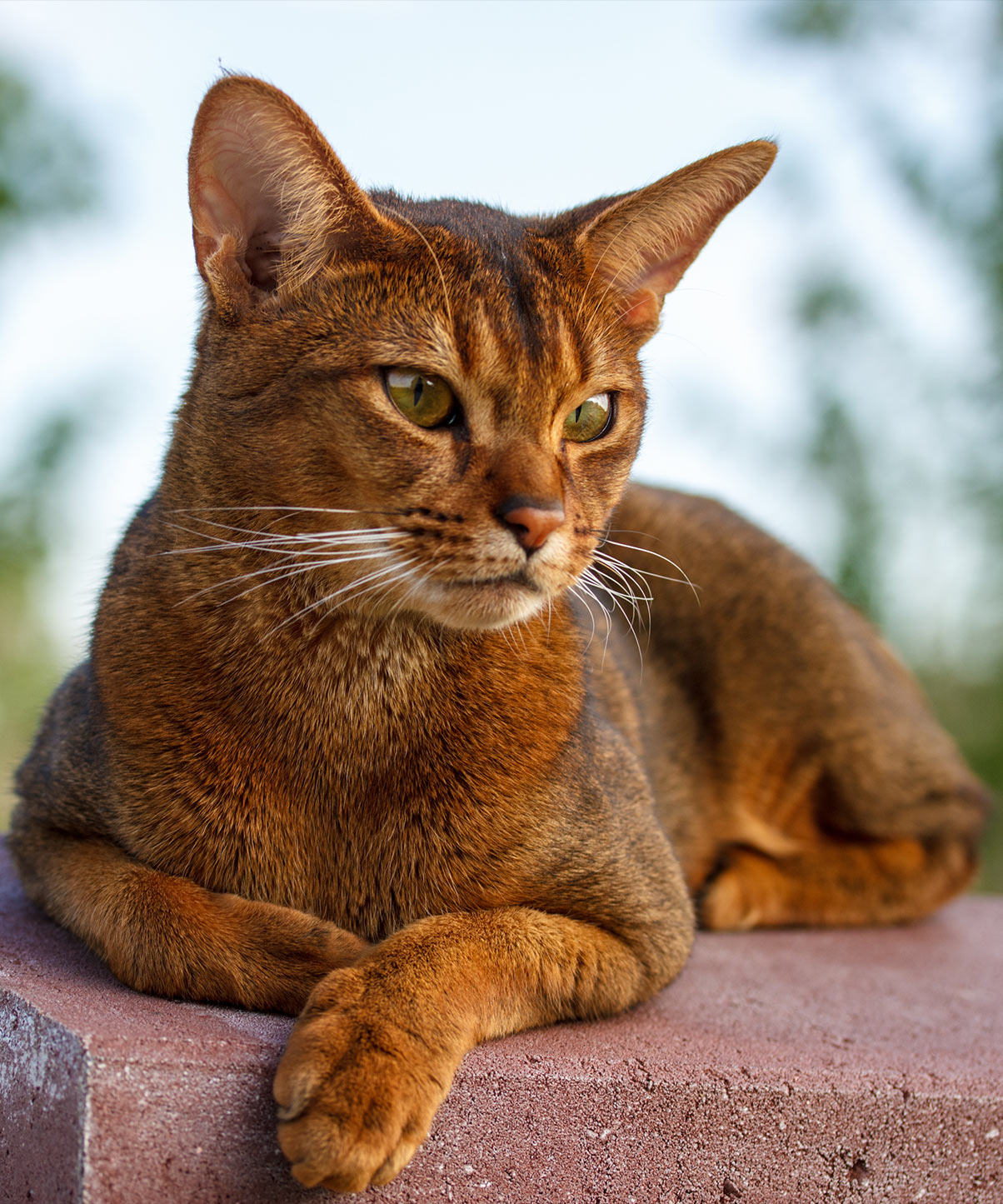 Vixenleap
((Figured I might as well attempt to squeeze out some form of character introductory post before the long-haul of work days))
At dawn, the russet warrior greeted the golden morning sunlight joyfully, rising with the amber orb in the sky to privately go out on a hunt. She was uncertain if her clanmates would be particular concerned with her whereabouts, seeing that the warrior had a tendency to wander about the territory and go for morning hikes. The molly was as active as she was social, so attempting to hold her back was just about pointless. With her long limbs stretched before her, Vixenleap continued to tour around the territory on silent paws, her large ears perked to scan the area for the slightest sound of scuffling prey.
The river drowned most of the noise out with its lazy gurgling, but those large radar-like ears that Vixenleap inherited from her kittypet ancestors proved to be somewhat useful, albeit a little embarrassing from time to time. From a few fox-lengths away, the ruddy warrior detected the sound of gnawing, and to her great pleasure, she spotted a squirrel. Oblivious to the hunting red warrior, it went about chewing on its breakfast. It was a shame that it didn't realize that it was about to be someone else's morning meal. Dropping down with ease and fluidity, the warrior crouched into a stalking position, creeping forward with cautious paw-steps. Thinking it over, it seemed like a much easier solution to use her elemental gifts to fry the furry critter to a crisp. But then again, someone was bound to complain about it being too crunchy. Ugh.
As quickly as the warrior dropped down, she leaped at the rodent with her claws extended and fangs prepared to be buried into hot flesh. However, something alerted the squirrel before she struck, something that wasn't her. Frightened by whatever had disturbed it, the prey shoved its meal into its cheeks before taking off at blinding speed, leaving Vixenleap to come crashing onto the earth with nothing but air and leaf beneath her paws. Snarling in frustration, the fox-colored warrior attempted to hare after the fleeing pest, which quickly became aware of her presence after that loud thud. She tore after the animal until she had to come to a screeching halt, with the squirrel safely finding its way into a thorn bush.
"You mouse-brained hairball! Get out of there and face me!"
She resorted to yelling at the rodent, which she used as a solution to most of her problems and arguments. Hot with seething rage, the unsuccessful hunter continued to snarl into the undergrowth while the squirrel barked its mockery.