Post by 20mia08 on Mar 17, 2019 15:10:50 GMT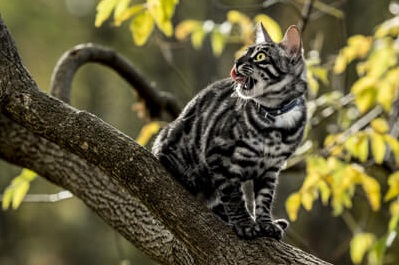 Frostwhisper
He felt most at home by the river's side, which may have been atypical of a cat like him. Essentially, his life was one giant risk. His brain urged him to leave RiverClan for his own safety, and instead to move to DarkClan to be with his own kind. But his heart? It was even stronger, and it pumped the river through his veins. He was born in RiverClan, he
breathed
for RiverClan, and therefore, his home was RiverClan. Maybe his clanmates didn't think the same, but he'd prove them wrong. Someday, at least.
Bringing his tail forward to rest it alongside his forepaws, Frostwhisper slowly seated himself at the river's edge, closing his viridescent eyes. No clanmates to sneer at him, no insults to hit his ears, just him and the gurgling sound of the slow-paced river before him. He'd have it no other way. Frostwhisper struggled to grasp the idea why cats were so against dark element individuals like himself, he caused no harm. What did they have against him, and what had he ever done to them?
By StarClan, he had even gone so far as to refuse to ever use his dark abilities in the presence of his clanmates. He was hoping that they'd forget about what he was, and instead see him as
who
he was. Was it so much to ask of them?