Post by xenaaaa on Jun 23, 2019 1:13:03 GMT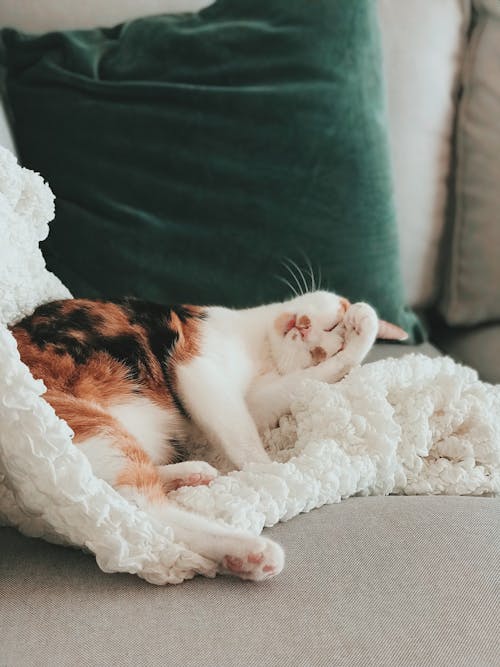 Featherfang | 28 Moons | Thunderclan | Earth | She-cat
General Info
Previous Clan(s):
N/A
Element:
Earth
Sexuality:
Straight (Heterosexual)
Desired Role:
Warrior
Physical Appearance
Brief Description:
Calico she-cat with Green eyes
In-depth Description:
Long-haired she-cat with few scars. Vey elegant demeanor with pointed ears. Ears are shorter than the usual cats. Her tail is very flowy and consists of only one color throughout. She is a tall cat that takes long strides when she walks or trots, but when she runs, her steps are short and quick. Her base color is white and her pelt has auburn and black patches.
Personality
Trait lists:+
Confident
+
T
akes Risks
+ Honest

-
Impulsive
- Low temper
-
Cocky


:
Artistic
:
Carefree
:
Flirtatious
Personality description:
Feathering is a very
IMPULSIVE
she-cat. She tends to
TAKE TOO MANY RISKS
because of her
CAREFREE
attitude. She loves to create flower crowns and things of the such because she was always taught to be one with nature, and with that lesson she became
ARTISTIC.
Feathering hates to be alone so she tends to be
FLIRTATIOUS
with the toms around her, but not too much where it would affect anyone seriously. Because of her
CONFIDENCE
she tends to lose in arguments she had a false statement in which affects her
LOW TEMPER.
Although Feathering is a very
HONEST
cat, she blabs her mouth when she shouldn't and that gets her in bad situations. The She-cat also tends to be very
COCKY
at times due to her confidence. She honestly believes she has no flaws and thinks she is a dream cat.
Combat
Unlocked Skills:
(Max of 1 as a kit, 2 for apprentices. Warriors start with 3. Leaders and Deputies must have a Mastery Skill)
Bloom!
Grasping Vines
Shield
History
History:
Featherfang was born in Thunderclan territory but her parents, Raven- and Streak-, were rogues and were passing by when Streak- was transitioning into labor. Her parents weren't mates but they knew they had to keep Featherkit safe from the other rogues and the wilderness. They decided to put Featherkit just on the border of Thunderclan territory where they knew the patrol would find her. They left just in time to not get caught by Thunderclan Warriors. The warriors were unsure of what to do. They had thought that Featherkit had just escaped from the nursery. Featherkit's time was spent playing with the other kits and soon she became Featherpaw.
As an adolescent, she was an outcast and was very insecure but was condoled by the older cats. They encouraged her too much because she soon became cocky and a bit too confident in herself. She would attempt stunts that would often result in failure and injury.
As time went on, more and more childhood memories faded away and all she remembered was being a loyal Thunderclan member. She no longer remembered her backstory or her parents or that she was ever insecure. The only thing she could remember was Thunderclan Warriors rescuing her, but still that was a fuzzy memory. She decided to become a warrior to repay her debts to those who saved her. She knew she had to serve Thunderclan no matter what.
Before Roleplay Relationships
Mother: Streak- / Rogue / Dead / Ice
Father: Raven- / Rogue / Dead / Earth