Post by Starryo on Aug 16, 2019 2:03:51 GMT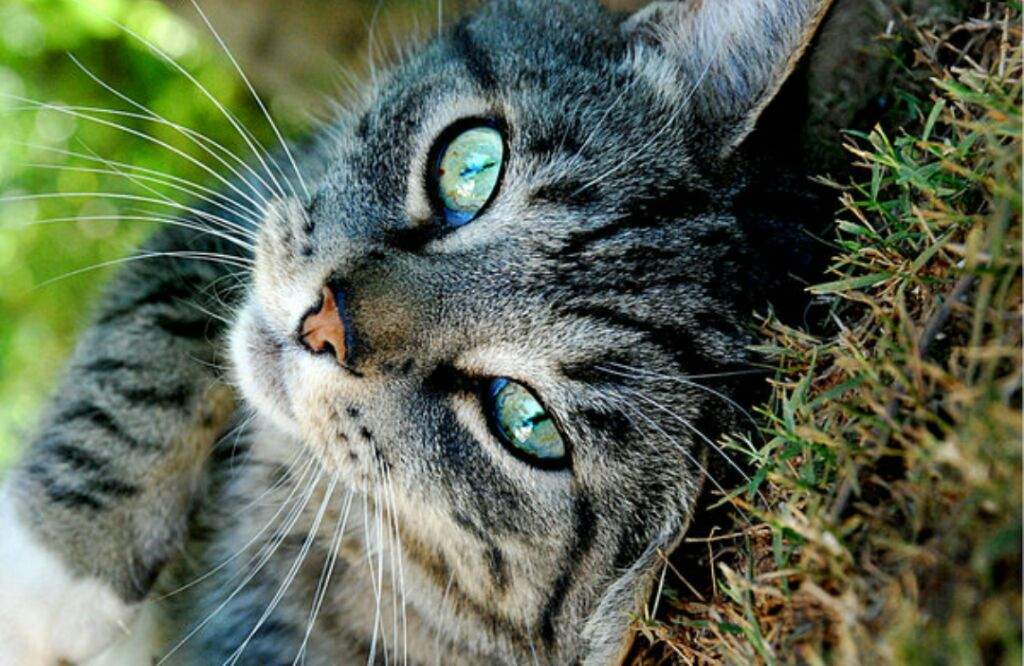 Falconstorm| 26 Moons | StarClan | Dark | Female
General Info
Previous Clan(s):
Thunderclan, Shadowclan, DarkClan
*Element:
Dark
Sexuality:
Unexplored
Physical Appearance
*Brief Description:
Dark brown tabby with green eyes.
In-depth Description:
More in-depth, describing things like build, pointed or rounded ears, tufted ears, ect.
Personality
*Trait lists:
*+
Protective, Loyal, Brave, Affectionate
*-
Skeptical, Distrustful, Assumptious, Sensitive
*:
Ambitious, Competitive, Determined, Eager to Please
Personality description:
Likes:Dislikes:
Combat
Unlocked Skills:
Nocturnal
Siphon
Fade






Mastery Skill:
History
*History:
Falconkit was born to Oak- and Bear- with her siblings, Racoonkit and Coyotekit on a late greenleaf night. They were the apple of their parents eyes, they shared and adored the spotlight given to them the second they were born. They were a happy family, for quite a long time. The trouble began when the kits first discovered their Dark elemental powers. Their parents were horrified of them, though they could not find it in their hearts to hate them as they did the other Dark cats. They'd decided to try to hide their powers, passing them off as Earth and Air elementals, always being nearby when they had to pretend to have their false elements.
This went on well into their apprenticehood, when they started to show signs of consumption. Their parents had no choice but to send them away with a teary goodbye, telling the clan that they'd run off to be rogues. The siblings ran until they came upon the Shadowclan border, being found by a border patrol not a moment later. They took them back to camp, where they were immediately distrusted, seeing as they'd just came from Thunderclan. Outside of training, apprentices seemed to want nothing more than to tease them for their "grassclan" roots, as they called it. Raccoonpaw merely shrugged off their teasing, knowing in his heart that he would show them that he would be a great warrior. Falconpaw, being the eldest, became more protective of her siblings, getting into many a' squabble, defending their honor. Coyotepaw seemed to take the teasing the hardest, abandoning all traditions he'd grown up doing, weaving flower crowns for new warriors, congratulating new couples, and becoming much more withdrawn. Raccoonpaw and Falconpaw tried their hardest to bring him out of the shell he'd covered around himself, but even now, he only speaks to a pawful of cats.
Once they became warriors, the siblings' bond only strengthened, seeing as they finally gained respect from their clanmates. Raccoonstrike was content with how things worked out, Falconstorm proved she still had the fire that fueled her in her kithood, but Coyoteblaze couldn't help but still feel out of place in the clan. Racconstrike and Falconstorm did their best to reassure their brother, but to no avail. Starclan finally answered their prayers once Ravenstar rebelled and created Darkclan. Her brother, Coyoteblaze was one of the first cats to join her cause, with Raccoonstrike and Falconstorm close behind. They now live in peace in Darkclan, watching each other's backs.
Falconstorm lived in peace in DarkClan for a whil, though her life was taken by sickness in leafbare. She watches her siblings from StarClan, protecting them even in death as she did in life.



Before Roleplay Relationships
(Completely Optional)
Mother: Oak- / Thunderclan / NPC / Air
Father: Bear- / Thunderclan / NPC / Earth
Siblings: Raccoonstrike / Darkclan / Alive / Dark

Coyoteblaze / Darkclan / Alive / Dark
Mentor: Hawk- / Shadowclan / NPC / Dark
Apprentice(s): None Yet
Other relationships:
None Yet