Post by Jinx on Jul 10, 2018 17:01:17 GMT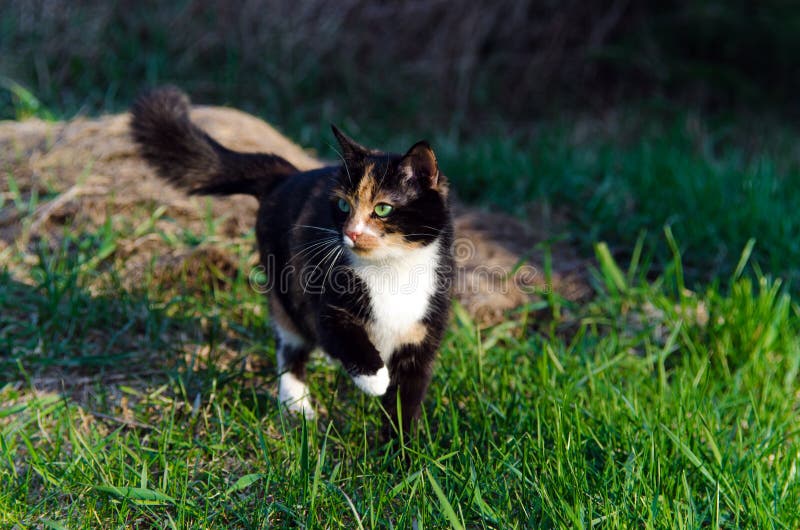 Basics
Adoption Link:
N/A
Name:
Briarsong
Age:
28 moons
Gender:
She-cat
Clan:
ThunderClan
Element:
Earth
Sexuality:
Heterosexual
Appearance
Fur color and markings:
Tortoiseshell she-cat with a white chest and paws
Fur length:
Medium Thick
Body size:
Average, muscular
Eye color:
Green
Personality
Trait lists:+
Calm, loyal, open-minded
-
Assertive, blunt, forgetful
:
Determined, Solemn
Combat
Skills


Bloom
Strengthen
Rock shower
Grasping Vines
Shield

Mastery Skill: Revitalize
History
History:
Briarkit was born to Sweet- and Fox- along side her brother, Brackenkit. The two had an ordinary kithood, often getting themselves into trouble or bothering the elders for stories. Her brother was much more adventurous, though Briarkit would often keep him in line. He loved to play tricks on the Warriors and get them into big trouble, though their parents knew it was only a matter of time before they got out of their rebellious phase.
Briarpaw was apprenticed to Squirrel-, an Earth Elemental who held a senior warrior status within the Clan. She vowed to learn as much as she could from her mentor and picked up a few of their personality traits along the war. Briarpaw learned discipline and more from her mentor. She was a talented apprentice when it came to her element, though turned down the offer to join the growth patrol. Briarpaw believed she could do more good elsewhere instead.
Briarsong continued to serve her Clan as a warrior, keeping a smile on her face when needed. Despite being named after her more positive attitude and flowing mindset, she could be quite blunt at times. Her apprentice, Bramble- learned quickly that they needed to show respect and hold the traditional mindset of the Clan if they wanted to become a warrior. Briarsong was devastated much like the rest of the Clan when their leader died, though was ready to step up and aid their new leader if needed, despite her young age.
Before Roleplay Relationships
Mother: Sweet- / ThunderClan / Dead / Water
Father: Fox- / ThunderClan / Dead / Earth
Siblings: Bracken- / ThunderClan / NPC / Earth
Mentor: Squirrel- / ThunderClan / NPC) / Earth
Apprentice(s): Bramble- / ThunderClan / NPC / Earth
Other relationships:
Name / Clan / Status (Dead/Alive/NPC) / Element / Relationship