Post by 20mia08 on Mar 29, 2020 3:41:43 GMT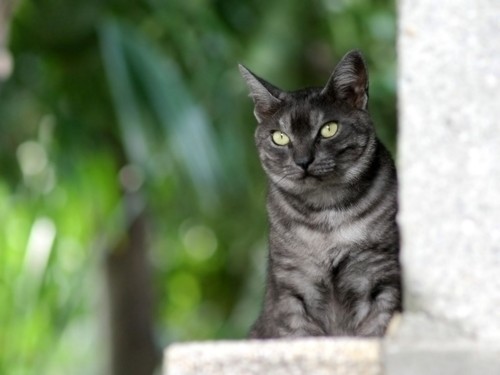 Victory was theirs, and victory was sweet.
Maybe it had a bit of a bite to it, but it was still sweet.
The leader's burn wounds stung with every step, yet he wore them with pride when he entered camp with his warriors that had defended RiverClan's attack on Hare Plains. Fate had tossed many obstacles in their direction over the past several moons- from wolves to an unforgiving leafbare, but still WindClan stood strong. And today, they had proven that to RiverClan. His clan would not go hungry, not on his watch.
In a few swift yet stoic words, he ordered the injured to head to the medicine cat den to receive their immediate treatment, while he split off from the group to bee-line towards the meeting place. Already he could see curious faces erupting from their dens with a glimmer of hope in their eyes, praying that not only had they won, but that StarClan hadn't taken their loved ones too soon. He broke eye contact with them quickly, for his words would soon answer their unspoken questions.
Once he scaled the tree, he dropped his suspicious bundle by his side- a neat package of colorful wildflowers that had caught his eye after the border skirmish. They brought about a warm smile, but he quickly hid it away. Later...he must be patient. He couldn't have cats asking questions, even if collecting flowers wasn't peculiar for Stormstar. He was a scatter-brain.
"Cats of WindClan,"
his voice rose up above the howling gales of the moors as he addressed the gathering cats, while his shifting made it obvious that he was in quite a bit of physical agony. He was doing his best to be a good leader, albeit young and somewhat inexperienced due to his painfully short term as clan deputy. But he loved WindClan, and he would do his best to see them prosper.
"Today, RiverClan made their march on Hare Plains in an attempt to take our land from us. Look around you- those tired faces belong to your heroes. Your clanmates fought valiantly and it is because of them that our territory is safe and that we may continue to eat for many moons to come."
He drew in a deep breath. His next announcement...it would be quite unexpected, and he did not know how they would receive it. But it was a solution, and it was most needed for their little "pest" problem.