Post by Thorne on May 16, 2021 0:42:20 GMT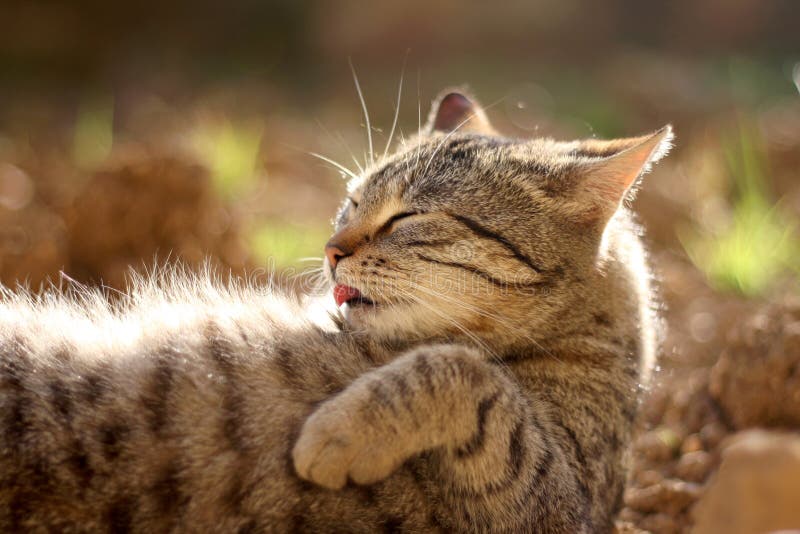 Briarfish | 92 moons | WindClan | Water | Molly | Elder
General Info
Previous Clan(s):
N/a
Element:
Water
Sexuality:
Heterosexual
Physical Appearance
Brief Description:
Light brown mackarel tabby with yellow eyes.
Personality
Trait lists:
+
Intelligent | Calm | Alert
-
Indecisive | Blunt | Tactless
:
Cautious | Hesitant | Questioning
Combat
Unlocked Skills:
(Elder)
Squirt
Waterbreathing
Bubble Party
Wave Rider
Rainstorm
Water Jet
Mastery Skill: Tsunami
History
History:
Briarkit was born and raised in WindClan alongside her two littermates, Heatherkit and Littlekit. The trio were always causing trouble together, up until the point where they snuck themselves out of camp, only to be discovered by the returning dawn patrol. Their apprentice ceremony was pushed back because of it, forcing them to improve their behaviour.
Briarpaw was apprenticed to Brindle-, another Water Elemental. Trying to make up for lost time, Briarpaw focused on her training, distancing herself from her littermates who still seemed to enjoy to cause trouble from time to time.
Briarfish earned her warrior name at 12 moons, in honour of her element. She continued to strive to learn more skills to better serve her Clan, training with other Water Elementals from her Clan to better grasp more advanced skills. The molly spent moons perfecting her element with teachings from the Clan's Senior Warriors and Elders. Heather- passed at around 37 moons to a greencough outbreak in WindClan.
At 60 moons, Briarfish watched as Little- fell in love with Grey-, another Air Element. Initially, the molly was disapproving, insisting that Little- focus on mastering her element before worrying about love, however soon after she had a litter of kits. Briarfish spent time with her new nieces and nephews, however there wasn't much element-wise she could teach them. She noticed how they had inherited their mother's troublesome nature from their kittenhood, and insisted to their leader to threaten to withhold their apprenticeship, noting how it stopped her and her siblings' misbehaviour.
Briarfish herself soon fell for a tom, Dusk-, an Earth Elemental. They had a litter of their own, two sons and a daughter; Fawnkit, Sandkit, and Juniperkit. The molly was eager to teach her kits everything she knew, Juniperkit and Sandkit being Water Elementals like herself.
Not too long after her kits were apprenticed, Briarfish retired to the Elders' den, having completed all of her aspirations, and wishing for more time to teach her Clanmates. She watched as her kits became warriors, her niece have two litters of her own, and welcomed the change of leadership with a young, fresh face.
Before Roleplay Relationships
(Completely Optional)
Mother: Lily- / WindClan / Deceased / Water
Father: Wolf- / WindClan / Deceased / Air
Siblings: Little- / WindClan / NPC / Air
Heather- / WindClan / Deceased / Air
Offspring: Fawnpelt / WindClan / Alive / Earth / Adoptable
Sandclaw / WindClan / Alive / Water / Adoptable
Junipersnow / WindClan / Alive / Water / Adoptable
Mentor: Brindle- / WindClan / Deceased / Water
Apprentice(s): If any - Name / Clan / Status (Dead/Alive/NPC) / Element
Other relationships:
Name / Clan / Status (Dead/Alive/NPC) / Element / Relationship