Post by 20mia08 on May 30, 2021 23:05:50 GMT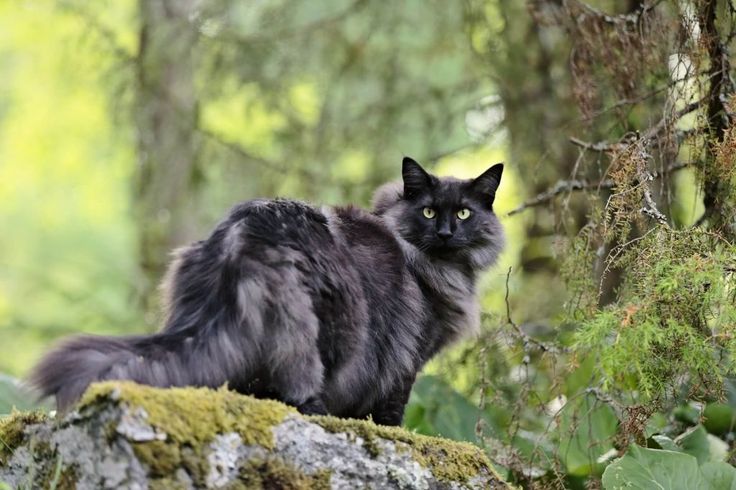 Coalkit | Newborn | RiverClan | Water | Tom
General Info
Previous Clan(s):
N/A
Element:
Water
Sexuality:
bby
Physical Appearance
Brief Description:
A black smoke tom with medium-length fur and green eyes.
In-depth Description:
The young tom stands at about an average height for a male of his species, perhaps appearing a hair taller due to the length and messiness of his fur. Nonetheless he is physically average, save for his skinner physical appearance that he inherited from his father, a trait that appears to be hidden away underneath the thickness of his fur. Coalkit is covered in medium-length, black fur tinged with silver at their roots. Due to the length of his coat, Coalkit has very faint ghost stripes and instead his silver ruff and belly are more prominent. His coat is the definition of chaos, frequently tangled and messy because he is confident that he has "better things to do".
Personality
Trait lists:
*+
Decisive, focused, perceptive
*-
Pompous, childish, reactive
*:
Protective, sensitive, stubborn
Likes:


-Family
-Morningkit
-Attention
-Getting his way
-Feeling important
-Planning
Dislikes:


-Gossip
-Outsiders
-His own element
-Being ignored
-Not being the center of attention
-Those who look at his sister funny
Combat
Unlocked Skills:
History
History:
Coalkit was the cross-clan product of Beetlerunner of WindClan and Sandwhisker of RiverClan. He was born with the water element, Webkit with earth, and Morningkit with a new and unusual element never seen before: light.
Before Roleplay Relationships
Mother: Sandwhisker / RiverClan / Alive / Earth (mia)
Father: Beetlerunner / WindClan / Alive / Water (simon)
Sister: Morningkit / RiverClan / Alive / Light (simon)
Sister: Webkit / RiverClan / Alive / Earth (ioana)

Uncle: Copperlight / ThunderClan / Alive / Earth (blaze)
Uncle: Berrypounce / StarClan / Deceased / Air

Aunt: Poppyleap / WindClan / Alive / Water (ioana)